Hedonism II - Water Activities
All Inclusive experience in a tropical location
Jamaica's clear turquoise waters provide you with an unforgettable aquatic playground. Enjoy a vast array of experiences - sail, kayak, paddleboard, snorkel or Scuba dive with our extensive array of all-inclusive watersports. With our top-of-the-line equipment, professional staff and unparalleled tropical location, Hedonism II offers endless opportunities. Our location on one of Jamaica's most spectacular beaches provides the perfect setting.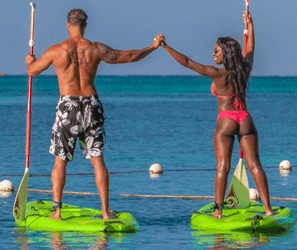 Our aquatics center is open from 9:00am to 5:00pm
Amenities include:
Scuba Diving
Hobie Cat
Windsurfing School
Sunfish Sailing
Snorkeling
Kayaks
Paddle boards
POOLS & JACUZZIS
Enjoy the energy of our swim up bar at the nude pool or steal away quiet moments in the tranquility of our waterfall lagoon. Our many pools offer a unique energy and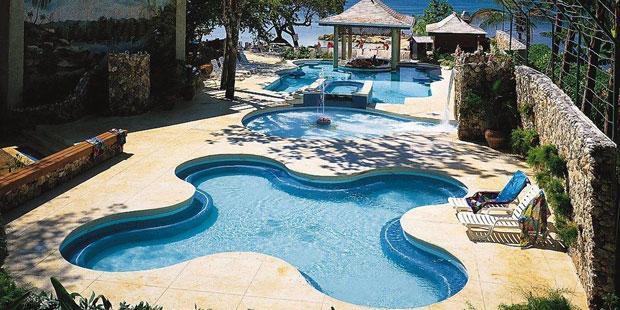 atmosphere and many of them are just steps from the ocean.
Pools and Jacuzzis:
Jacuzzis, Prude side
Jacuzzis, Nude side
Three freshwater pools
Swim-up pool bar, Prude side
Swim-up pool bar, Nude side
Cascading plunge pools
Beachfront pool
Waterfall lagoon

SCUBA DIVING
Only Hedonism II includes unlimited diving and the Caribbean's most comprehensive resort diving program. Our team of PADI certified experts will ensure your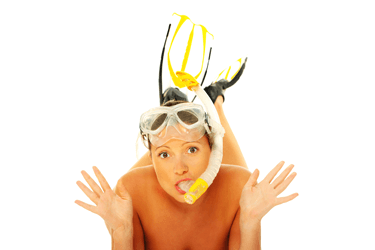 experiences are unforgettable. Even if you've never dived before, our introductory resort program will have you experiencing a whole new underwater world, with all the instruction and top-of-the-line equipment needed. If you're already a scuba enthusiast, you can enjoy up to two dives daily.
Resort classes are four days weekly:
Sunday, Tuesday, Thursday and Friday from 8:00am to 1:00pm.
PADI certification diving courses are offered daily at an additional cost of $350 US dollars.
Discover Scuba Course $70 US dollars.
Books and other studying modular are loaned for study. If you are qualified, bring an International "C" card or a certificate from an internationally recognized dive school. If you are not qualified, you will have to take a swimming test. After passing, you will need to have a current Diving Medical Certificate or obtain one from a local physician. We can arrange this for a small charge.